Here's the scoop on two recycling events coming up in the Denver / Stapleton area: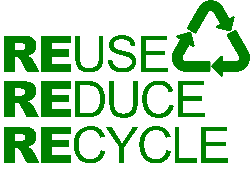 On Tuesday, August 30, the Colorado Association of REALTORS is holding an electronics recycling event from 7:30am to noon at the Brentwood Center, northwest corner of Evans & Federal Blvd. The recycling service will unload your vehicle for you, certify that all personal information and data have been destroyed and properly dispose of all electronic and toxic materials. Price is $25 per vehicle (limit one monitor/screen) and proceeds go to support the REALTOR® Political Survival Fund. For a list of items you can recycle, click here.
On Saturday, September 3, Stapleton United Neighbors is sponsoring a multi-item recycling event from 10am - 2pm, in the Sam's Club Parking Lot at 7805 East 35th Avenue. Among the items accepted at the SUN event are electronics, paper (for shredding), mattresses, paint, furniture, clothing, and batteries. The Kearns Team from RE/MAX of Cherry Creek will be joining in for another Moving Box Exchange (bring your used moving boxes, or pick some up for a future move). For a full list of items you can recycle at the event, and costs, click here. there will also be food sales on site and prize drawings!
...