Stapleton Area Rentals
Looking for an apartment, condo, or house to rent in the Stapleton area? Need something for long term, or just a few months while your new home is built? We have a network of property managers and landlords with homes to rent in Stapleton.
We also may have properties coming available over the next few months that are not yet advertised. Call us today at (303) 598-2076 and we can help you find something.
Homes for Rent in Stapleton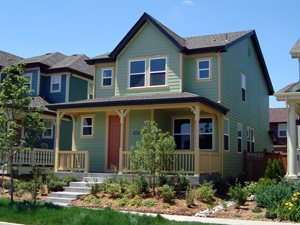 Stapleton maintains an active market for rentals - including many detached single family homes. Because Stapleton is often the target for individuals and families moving into Denver, rental properties tend to "go fast" so we encourage you to contact us if you are in need of a rental in the near future.