Selling vs Renting
Selling your home can cost thousands of dollars in commissions and expenses. In some cases, you might be better off renting your home. We are in business to help people buy and sell homes in Denver, but we want to help you meet your real estate goals. If you are better off renting your home instead of selling, we can help you make your decision and then move forward.
Here are some things to consider when deciding between "sell" and "rent."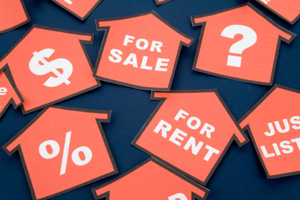 How is the rental market for your home? The Stapleton rental market is very strong for single family homes, townhomes, and condos. Thanks to our position as leaders in the Stapleton real estate market, we are in constant contact with folks looking for rentals.
Can you rent your home for enough money to cover your monthly costs? For some people, renting their former home is a great financial move. Not only do you save the costs of selling, but the tenants help pay down your remaining mortgage balance every month.
Are you prepared to be a landlord? Even with a new home, maintenance issues may come up that require your attention. As a landlord it is up to you to maintain your rental property, and your tenants will expect issues to be resolved quickly. We can help you with referrals to pre-screened maintenance contractors or to property management companies.
Where will you live? Obviously, if you rent out your home you will still need a place to live! Do you have money set aside for a down payment on your new home? Will you qualify for a new mortgage without selling your original home?
Renting your home may be a good option, but it is not for everyone. Contact us and we will help you understand your options.