Stapleton's commitment to sustainable home building
One of the basic tenets of Stapleton's master plan (the aptly named, "Green Book") is that the community be sustainable, using the best and most efficient building practices. When the first homes were built in Stapleton back in 2002 they qualified as "Built Green," providing enviromnmental benefits to the community and finacial benefits for their homeowners.
Energy Star
Since 2006, all Stapleton homes have been required to meet the higher-level ENERGY STAR standards, and Denver is one of the top 20 markets for ENERGY STAR homes, despite the fact that there is limited new home building going on in the city. According to the ENERGY STAR website,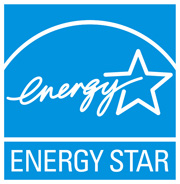 To earn the ENERGY STAR, a home must meet strict guidelines for energy efficiency set by the U.S. Environmental Protection Agency. These homes are at least 15% more energy efficient than homes built to the 2004 International Residential Code (IRC), and include additional energy-saving features that typically make them 20–30% more efficient than standard homes.
Compared with standard homes, ENERGY STAR qualified homes use substantially less energy for heating, cooling, and water heating-delivering $200 to $400 in annual savings. Over the average 7 to 8 years you may live in your home, this adds up to thousands of dollars saved on utility bills. Additional savings on maintenance can also be substantial.

2011 HGTV Green Home
In late 2010, HGTV announced that Stapleton would be the home to the 2011 HGTV Green Home.
"The HGTV Green Home gives us an opportunity to display the latest products and highlight the newest practices for the ever-evolving standards of sustainable living," said Jack Thomasson, HGTV House Planner. "The combination of a spectacular eco-healthy home design, built in a vibrant community, will undoubtedly make this our most dynamic HGTV Green Home ever."
LEED: Leadership in Energy and Environmantal Design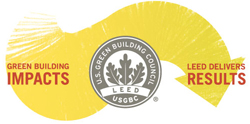 Stapleton is home to several homes, commercial buildings, and community facilities which have been certified by the U.S. Green Building Council as part ofthe Leadership in Enerergy and Environmental Design (LEED) Program.
In 2006, Northfield Stapleton, the 1.2 million square foot regional shopping center located along I-70 in Stapleton was awarded a Silver-level certification - the first main street shopping center to receive LEED Silver Certification in the United States. Additionally, all of Stapleton's office buildings are LEED certified.
In 2007, four Stapleton homebuilders were selected to build LEED certified homes as part of the LEED for Homes (LEED-H) Pilot Program.
In January 2011, the Denver Central Park Recreation Center, certified at the LEED Gold level, opened in Stapleton.
In March 2011 it was announced that the HGTV Green Home in Stapleton had been certified at the LEED Platinum level - the highest rating a home can earn.
National Recognition
In addition to HGTV, Stapleton's commitment to energy efficiency and green design has been recognized by national media, government, and private organizations. Popular Mechanics noted in a 2009 article that , "At the site of Denver's old Stapleton Airport, a new community is challenging the notion that development has to be wasteful."
In 2008, Colorado Governor Bill Ritter congratulated Forest City Stapleton on its commitment to the ENERGY STAR program, presenting Stapleton with an Award for Excellence and noting that, "Energy efficiency is a cornerstone of the New Energy Economy, and one that makes an immediate impact on overall energy consumption and protects the environment."